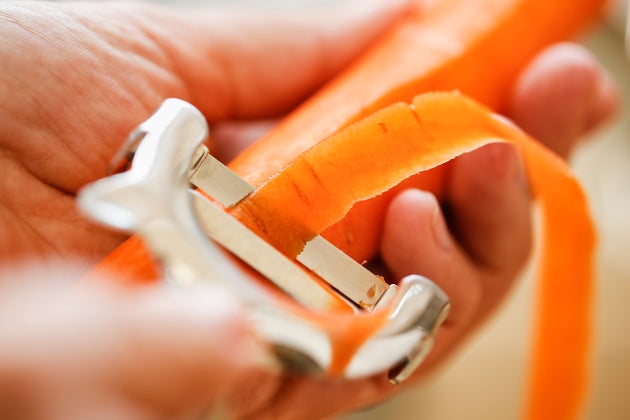 If you peel your vegetables before cooking them, you could be removing essential nutrients.
That's according to nutritionist and registered dietitian Mary Jane Detroyer, who has argued that people should leave the skin on their fruit and vegetables, as it contains numerous health benefits.
"Most of the time, the majority of the vegetable's nutrients are in the skin," she told The Mail Online, before adding that cucumber skin contains antioxidants and vitamin K, while potato skin is jam-packed with nutrients such as iron, calcium, potassium, magnesium, vitamin B6 and vitamin C.
Source: Peeling Your Vegetables Could Remove Essential Nutrients, Nutritionist Warns | The Huffington Post